During the initial year of the project, a team of 39 researchers and educators across 9 academic institutions and agencies in the Midwest came together with a goal to advance and coordinate research, extension, and implementation of drainage water storage systems, specifically the practices of controlled drainage, saturated buffers, and drainage water recycling.
The project team identified and described a network of 34 experimental drainage sites across 8 states representing 186 site-years of data encompassing a variety of agronomic, hydrologic, and climate data to allow for characterization of production and water quality impacts of drainage water storage. 16 of these experimental sites are currently collecting data to evaluate the drainage practices.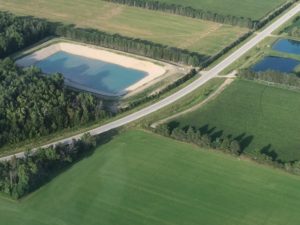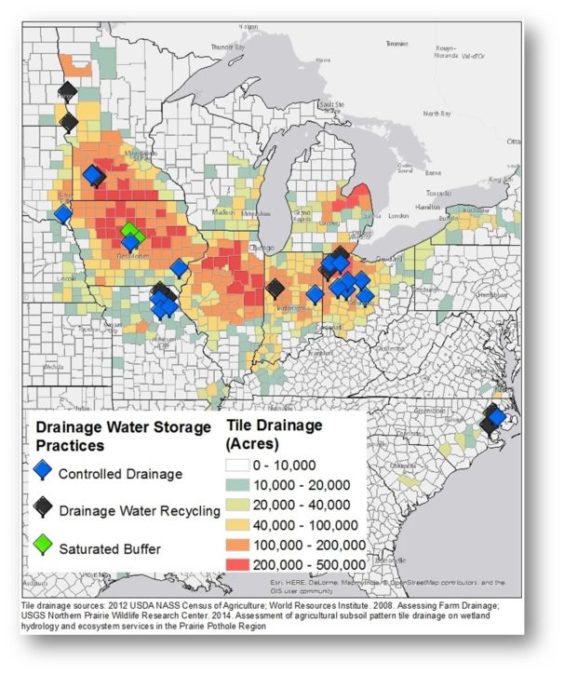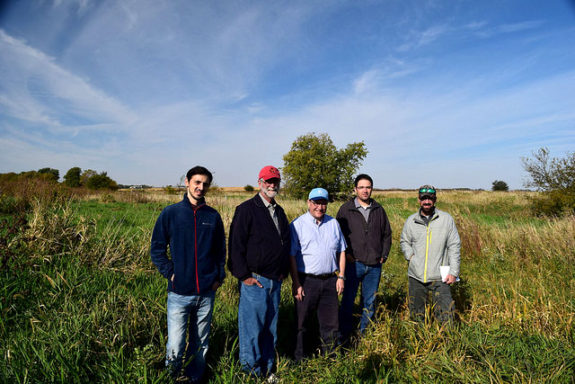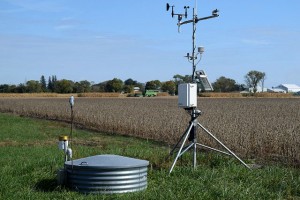 A database framework was developed to manage experimental data from the project area to encourage collaboration and enhancements to the agro-ecosystem model DRAINMOD will allow for improved modeling of drainage water storage.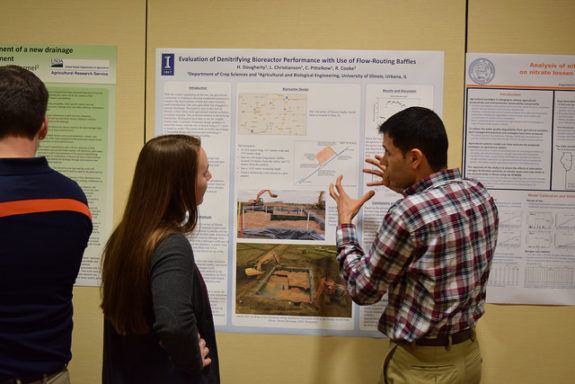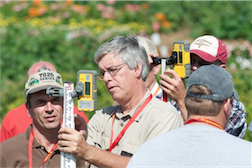 The team began outreach and education related to drainage water storage in the landscape piloting education modules on soil and water management concepts to grade 9-12 students and teachers, reaching more than 700 drainage stakeholders during Extension events in Illinois, Indiana, Iowa, Minnesota, Missouri, and Nebraska.
9 academic and research presentations were delivered by project team members to more than 400 members of the academic and research communities. These presentations included broad level discussions of the Transforming Drainage project as well as more fine-scale reviews of experimental results and experiences in managing large-scale databases. Outlets for these presentations included NCERA-217, ADMS, American Society of Agronomy-Soil Science Society of America-Crop Science Society of America (ASA-SSSA-CSSA), American Society of Agricultural and Biological Engineers (ASABE), and the Hypoxia Task Force.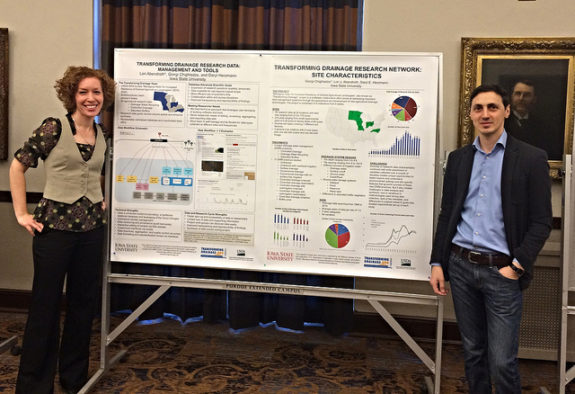 Saturated buffers were the focus of 4 field days (1 in Illinois, Iowa, Minnesota, and Nebraska each) and attended by 300 farmers and agency personnel.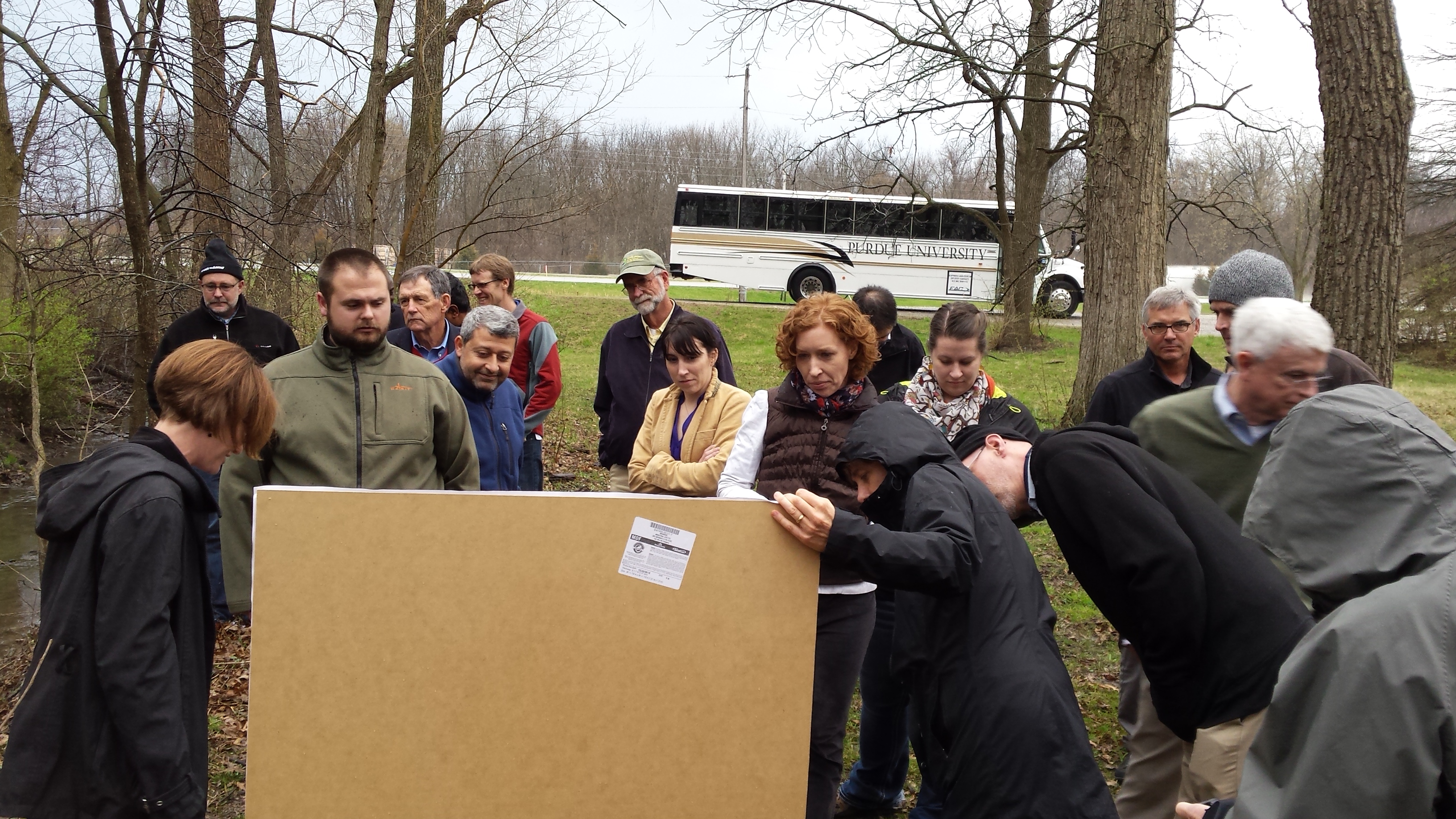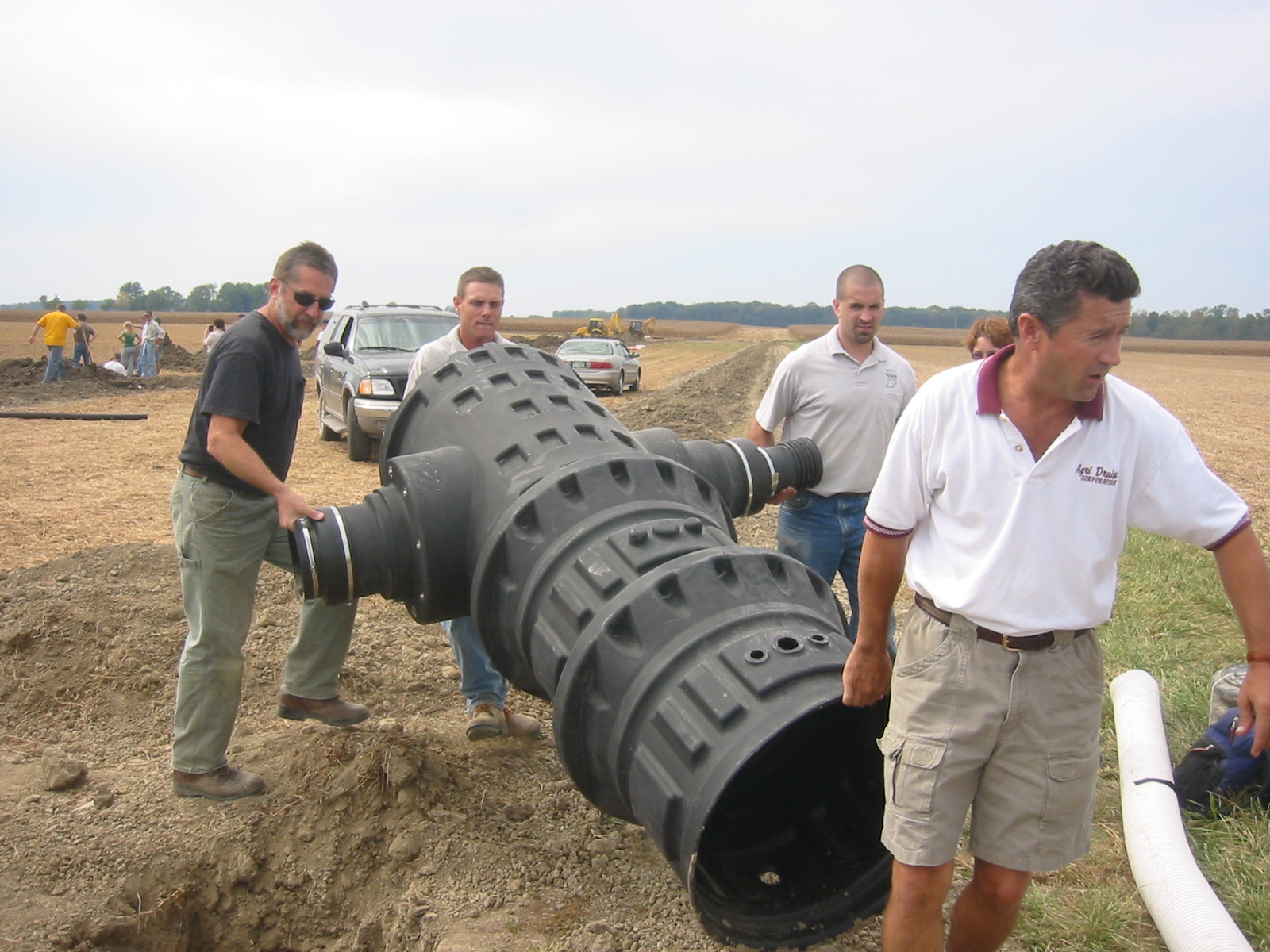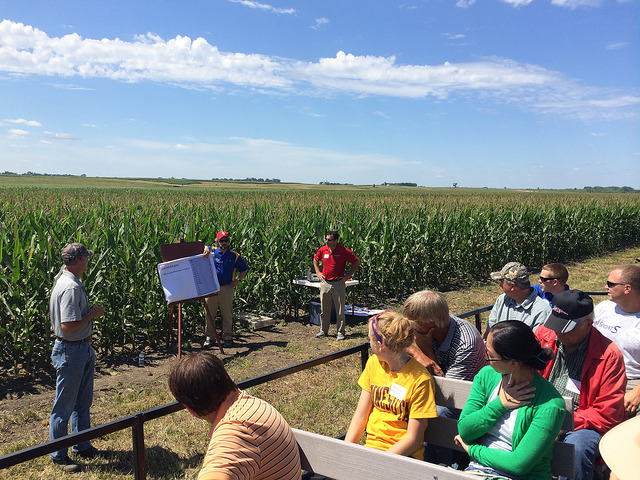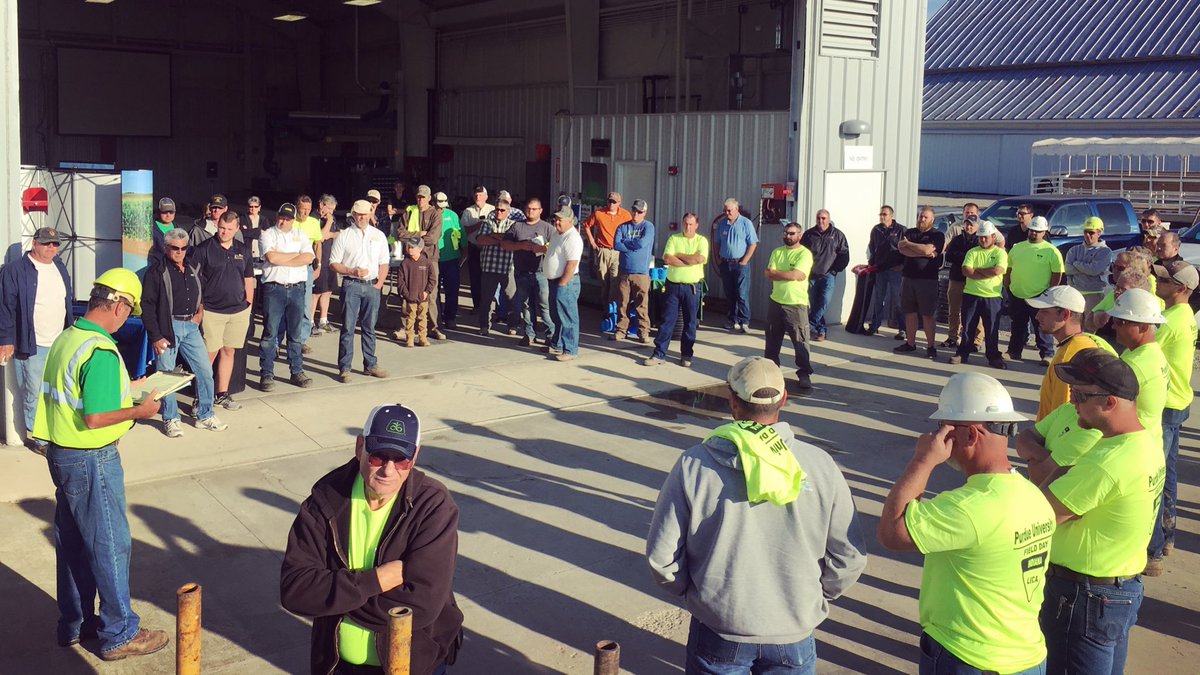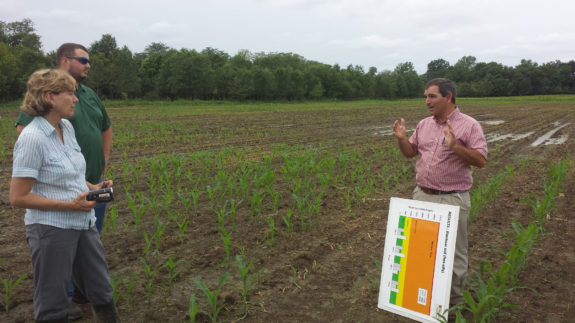 At Missouri University Drainage and Subirrigation (MUDS) 2, an experimental site comparing free draining and controlled drainage on a claypan soil, the presence of drainage increased corn yield 15-21% compared to no drainage when non-coated urea was applied. Research results were delivered at 6 field days (5 in Missouri, 1 in Iowa) attended by 250 farmers, contractors, agribusiness representatives and agency personnel.
Research at Purdue's ACRE site increased awareness of the potential for water capture and use at this site through a MS thesis seminar. Through simulation modeling it was determined that water capture and early season use for irrigation could result in a wetland hydroperiod similar to current conditions, with an increase in the average wetland depth during the wet season of about 0.8 m.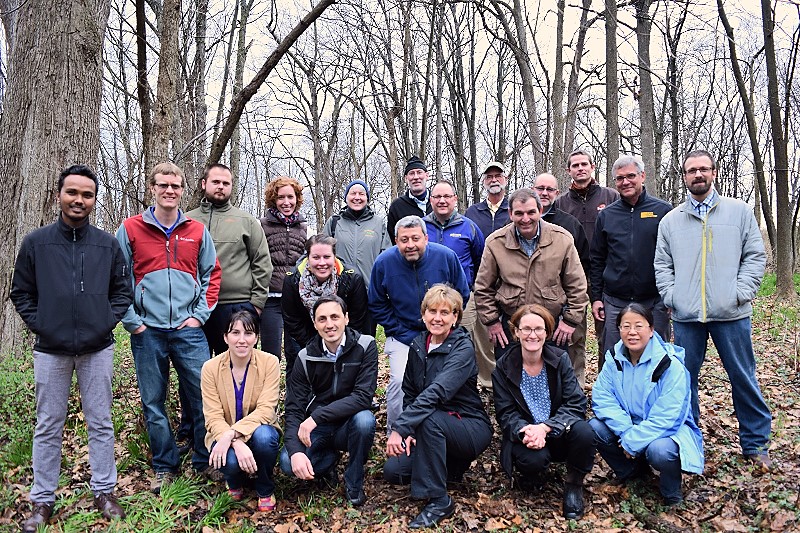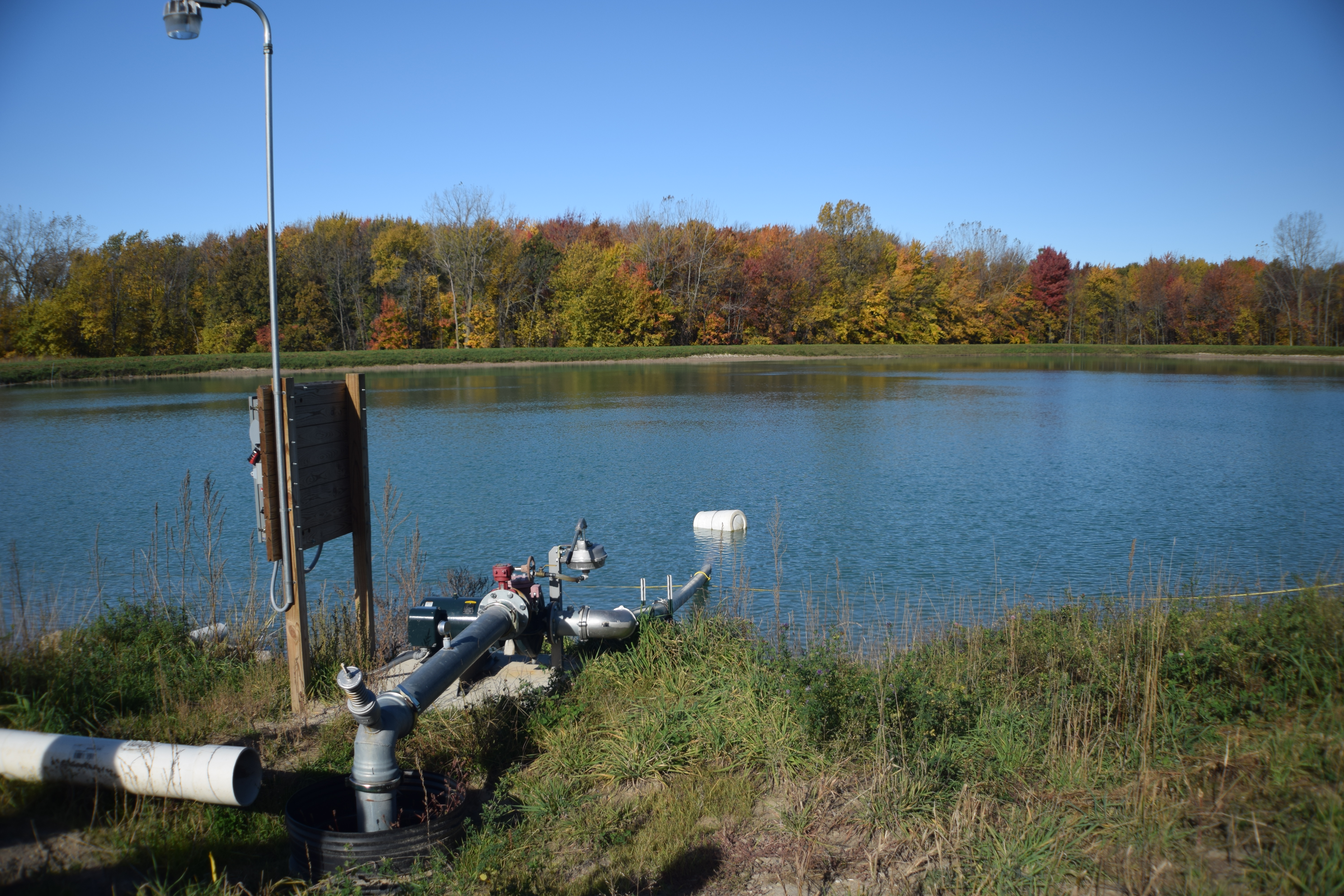 A MS thesis at North Dakota State University incorporated subsurface drainage and subirrigation into the Checkbook Irrigation Scheduling Method and determined drainage and subirrigation schedules (amount and time) through consideration of upward flux from shallow water table.
The Transforming Drainage project includes 6 graduate students (4 PhD level, 2 MS level), 1 post-doctoral researcher, and 2 undergraduates who are working with project researchers at various experimental sites across the Midwest.