Controlled drainage, also known as drainage water management, is the practice of using a water control structure to raise the depth of the drainage outlet, holding water in the field during periods when drainage is not needed. Unlike conventional free-draining systems that remove excess soil water to the drain depth, controlled drainage increases water retention and storage within the soil profile. This practice has been shown to be effective in reducing the total drainage volume and associated nutrient loads from tile-drained agriculture, while also providing an opportunity for improved crop yields in certain years. However, many factors such as drainage system design and management, soil types, and climate can all influence how an individual field performs under controlled drainage. The Transforming Drainage project brings together research from experimental sites across the U.S. Midwest being managed under controlled drainage to explore driving factors and evaluate the potential for increased practice adoption.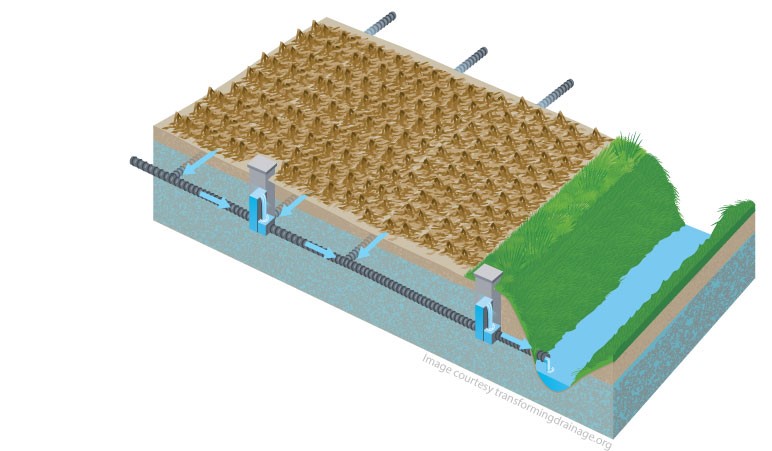 Understanding the Practice and Its Benefits
This award-winning extension publication by ten authors from around the Midwest provides answers or strategies for questions including "Is drainage water management the same as subirrigation?" and "How much management is required?". It is recommended as an introduction to the practice and what is currently known about Drainage Water Management.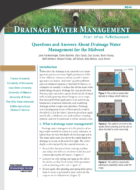 News Article: 
Controlled drainage is the new black. Jun. 2016 article including research being done in North Carolina on controlled drainage systems. In Growing Returns, a blog by the Environmental Defense Fund.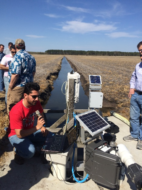 NRCS Practice Standards and Suitable Cropland Information
Webinars
Decision Tools
News and Media
Research Posters and Reports
Research Papers