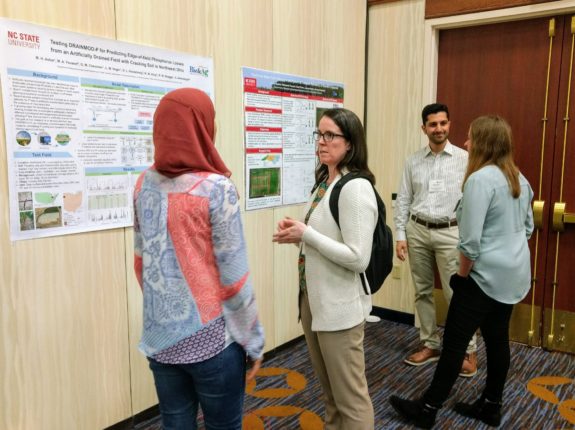 2021 CONSERVATION DRAINAGE NETWORK ANNUAL MEETING (INDIANA)
April 7-8, 2021
Save the date! More details to come.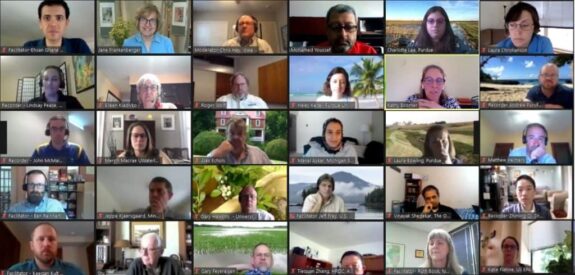 2020 CONSERVATION DRAINAGE NETWORK ANNUAL MEETING (VIRTUAL)
June 3-4, 2020
Drainage and conservation researchers and professionals in industry, state and federal agencies, universities, and private organizations met for 1.5 days to discuss cutting edge technical information, learn what agencies and industry are doing, network, and plan the future of the new Conservation Drainage Network.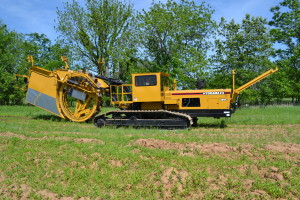 2020 SUBSURFACE DRAINAGE DESIGN WORKSHOP (NORTH DAKOTA)
March 10, 2020
The workshop will focus on the planning and design of agricultural tile drainage systems, including water management structures and lift stations, to meet farm profitability goals and environmental objectives. The course content is taught interactively with emphasis on group learning and ample time for discussions.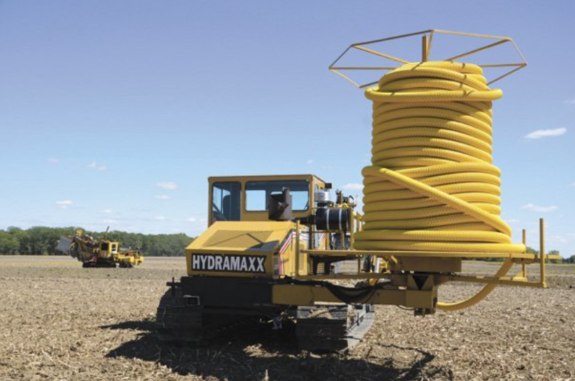 2020 OVERHOLT DRAINGE SCHOOL (OHIO)
March 9-12, 2020
The intensive 4-day program will provide continuing education on skills related to the purpose, design, layout, construction, and management of soil and water conservation systems.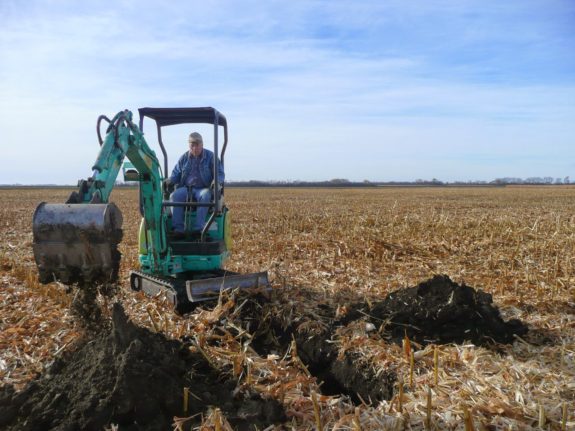 2020 TILE DRAINAGE DESIGN & WATER MANAGEMENT WORKSHOP (WISCONSIN)
February 27-28, 2020
For contractors and farmers installing tile.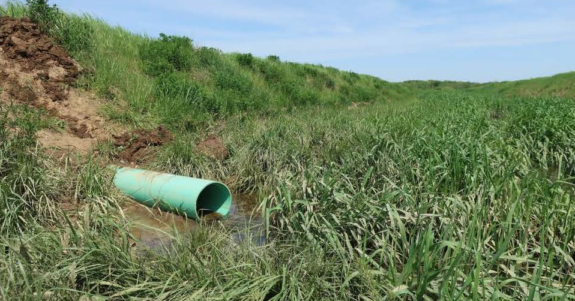 DRAINAGE WORKSHOP 2020 (MICHIGAN)
February 12 & 13, 2020
This two-day workshop focuses on planning and designing of subsurface (tile) drainage systems to meet both crop production and environmental objectives.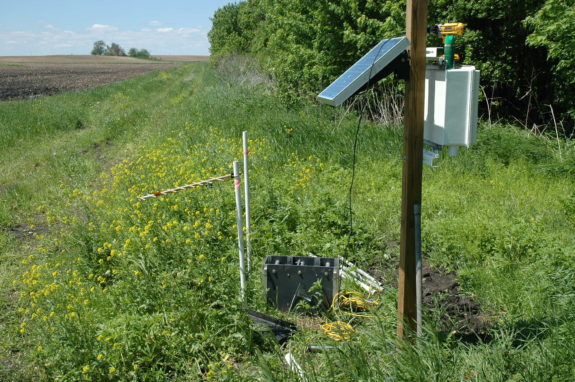 DRAINAGE WATER QUALITY PRACTICES DESIGN WORKSHOP
December 18, 2019
This all-day workshop will focus on the design and layout of new practices currently being considered for water quality improvements of farmland drainage.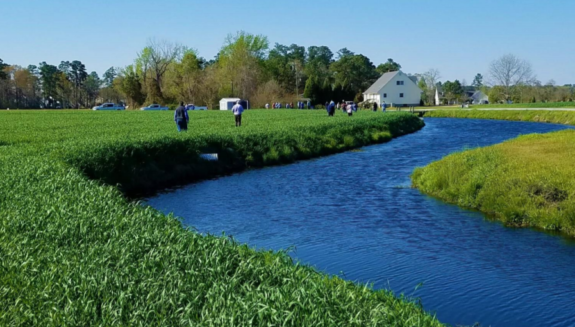 2019 ANNUAL DRAINAGE RESEARCH FORUM
November 26, 2019
The program is intended for all drainage stakeholders, including state and federal agency staff, county supervisors, crop consultants, academics, contractors, farmers and anyone interested in drainage research issues in the Upper Midwest.

MU GRACE GREENLEY CONSERVATION SHOWCASE
July 22, 24, & 26, 2019
Installing the final phase of the country's first Holistic Drain Water Recycling Research Farm on the Grace Greenley Farm.

CONSERVATION DRAINAGE WORKSHOP AT SDSU
July 17-18, 2019
Drainage contractors, producers, agency professionals, and anyone interested in drainage and conservation drainage should attend this workshop.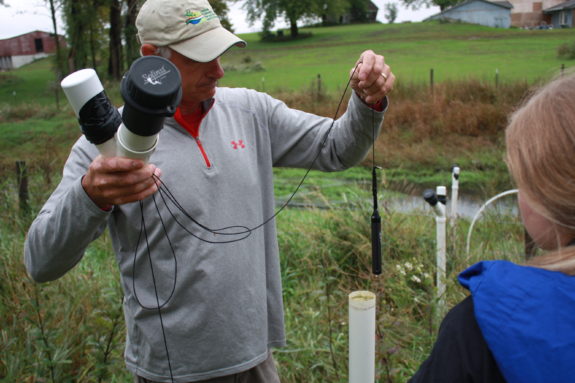 AGRICULTURAL SUBSURFACE DRAINAGE DESIGN WORKSHOP
February 26, 2019
This design workshop is intended for those interested in a more complete understanding of the planning and design principles involved in the practice of subsurface drainage, sub-irrigation and water table management systems.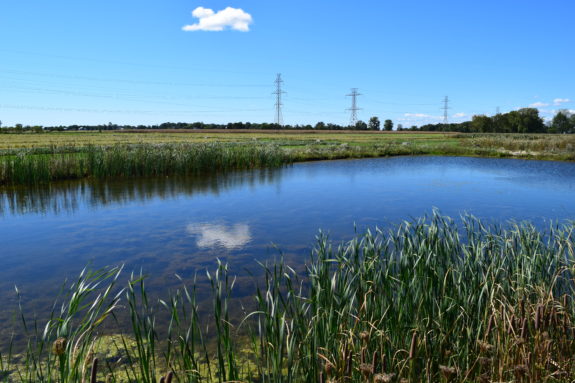 NORTH CENTRAL REGION ONE WATER ACTION FORUM
December 11-13, 2018
The Forum will bring together researchers, educators, practitioners, and policy-makers to advance more connected and cohesive approaches to water and watershed management in the North Central Region.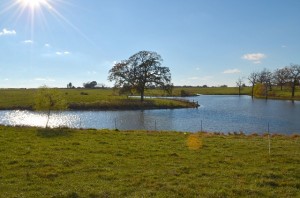 EASTERN SOUTH DAKOTA WATER CONFERENCE
October 17, 2018
The Eastern South Dakota Water Conference is held annually on the Brookings campus of South Dakota State University. The conference covers the latest strategies and research for water managers and water users of the Northern Great Plains.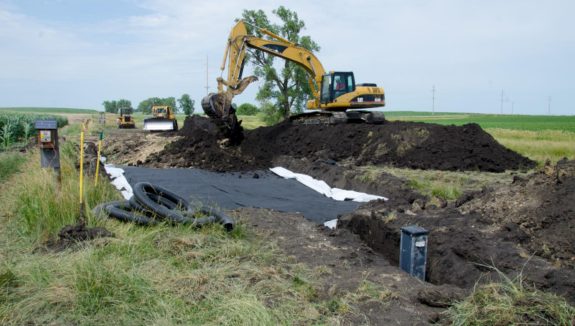 LICA FARM FIELD DAY
September 13, 2018
Attend a unique field day to learn about new Edge-of-Field practices, such as bioreactors and saturated buffers. Farmers and contractors are invited to join other water quality stakeholders to increase understanding of these practices.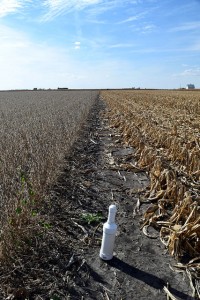 OVERHOLT DRAINAGE EDUCATION AND RESEARCH PROGRAM
Five-day course at Ohio State University from topics like traditional land drainage to balancing sustainability and the environment in water management.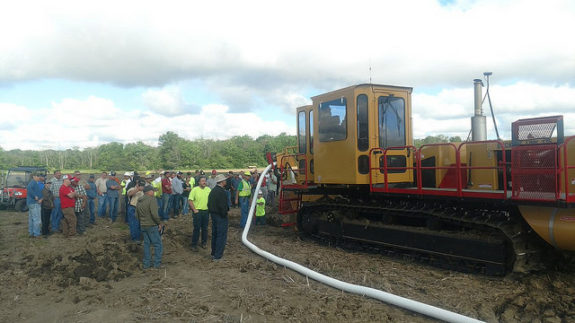 PURDUE DRAINAGE FIELD DAY
August 15-16, 2018
Tile drainage will be installed and Purdue experts will discuss drainage research and recommendations.
DAVIS PURDUE AG CENTER DRAINAGE FIELD DAY
June 6-7, 2018
Tile plow demonstrations and surface drain installation were showcased both days at DPAC in Randolph County, Indiana.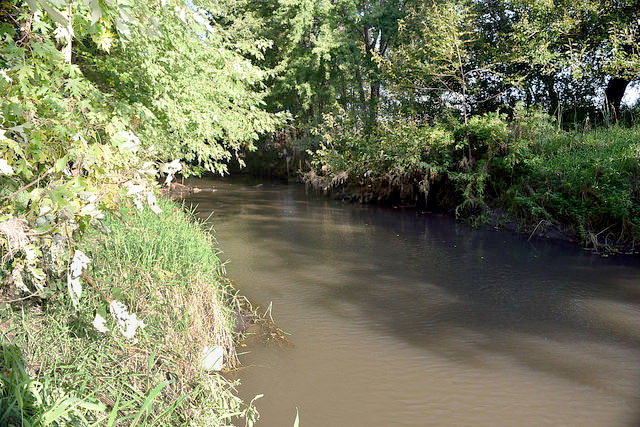 IOWA STATE UNIVERSITY DRAINAGE RESEARCH FORUM
November 15, 2017
Focused on water quality monitoring and nutrient loss reduction.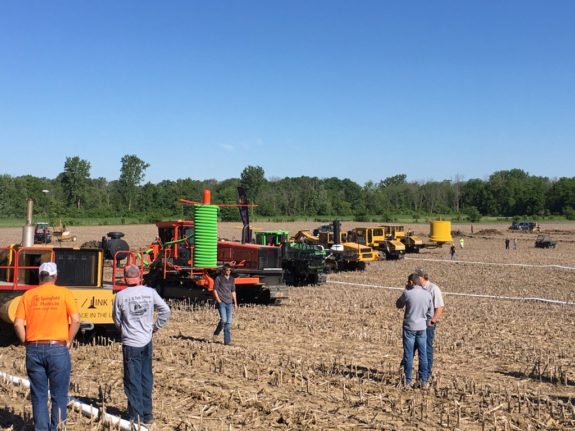 DAVIS PURDUE AG CENTER DRAINAGE FIELD DAY
June 7-8, 2017
This free event included equipment and installation demonstrations as well as lessons learned from 12 years of drainage water management research at DPAC.