The Transforming Drainage database at Iowa State University, managed by Lori Abendroth and Giorgi Chighladze, is one of the most notable outputs of this project. It brings together data from the team's 42 research sites that span field- and plot-level scale experiments in an intensively standardized and quality controlled format.  This database has supported the expansion of new and existing research questions and facilitated discussions around new insights into the planning, evaluation, and implementation of drainage water storage systems. At the end of the project, the team will make this data available to the public.
site-years of water table
site-years of tile drain nitrate-N load
site-years of tile water quality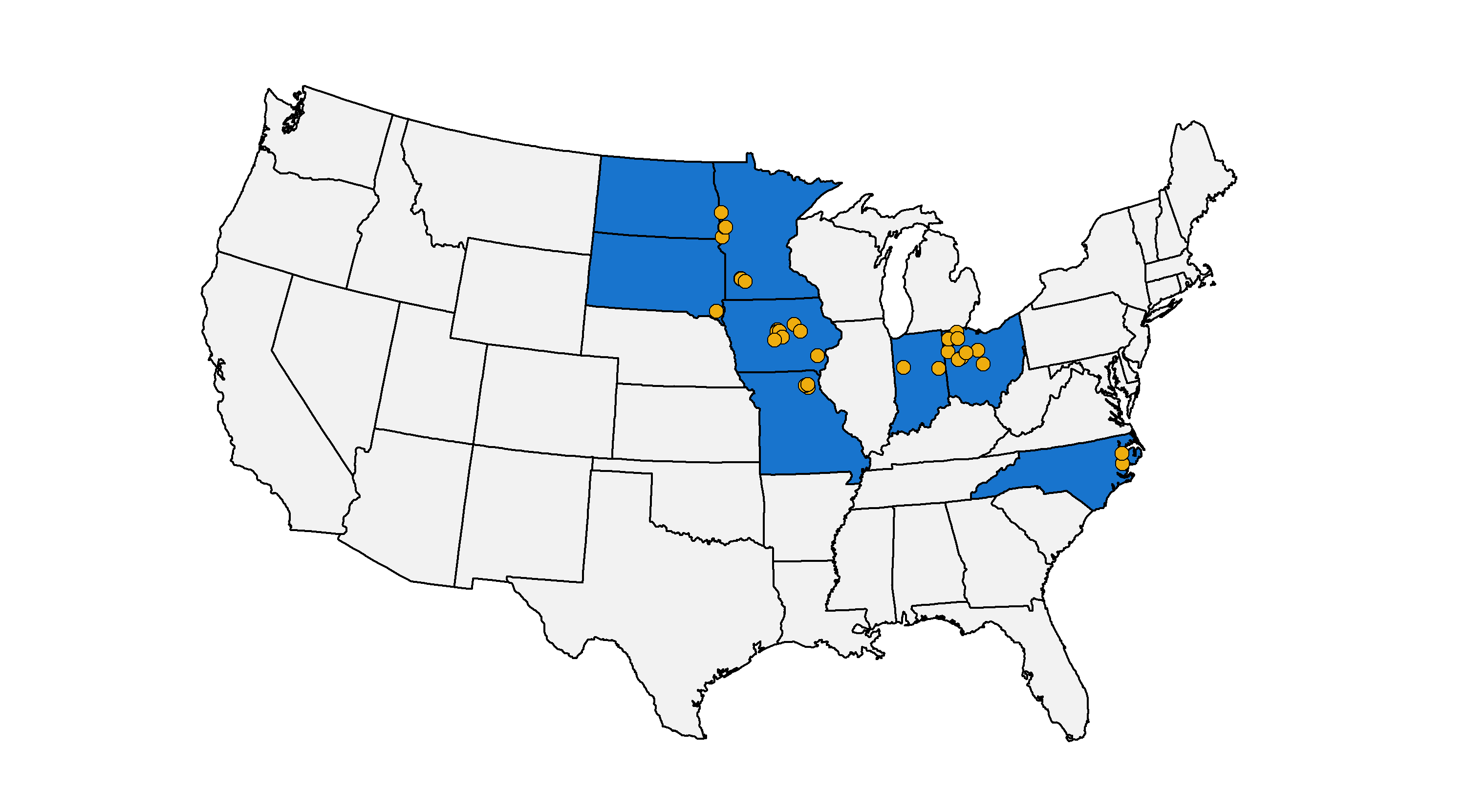 Currently there are more than 90 variables being measured across the sites which include water quality and quantity data, soil characteristics, crop productivity, field management, on-site weather, and greenhouse gas data. This suite of measurements allow for the characterization of site performance beyond what has been possible before. The evaluation of drainage water management and storage practices can now be performed across many states and environments. The database includes historical and current experiments with data beginning in 1996 and individual sites providing 2 to 17 years of data with an average of 7 years.
Team members work together to move the data from the field and laboratory into the database. Field personnel enter their data and methodologies into customized, cloud-based interfaces.  Data are synced to and stored as part of a traditional relational database with web-based tools allowing users to query and export the data of interest (Abendroth et al., 2017; Herzmann et al., 2014). The structure and methods used by the Transforming Drainage team are an extension of that used by the successful Sustainable Corn project.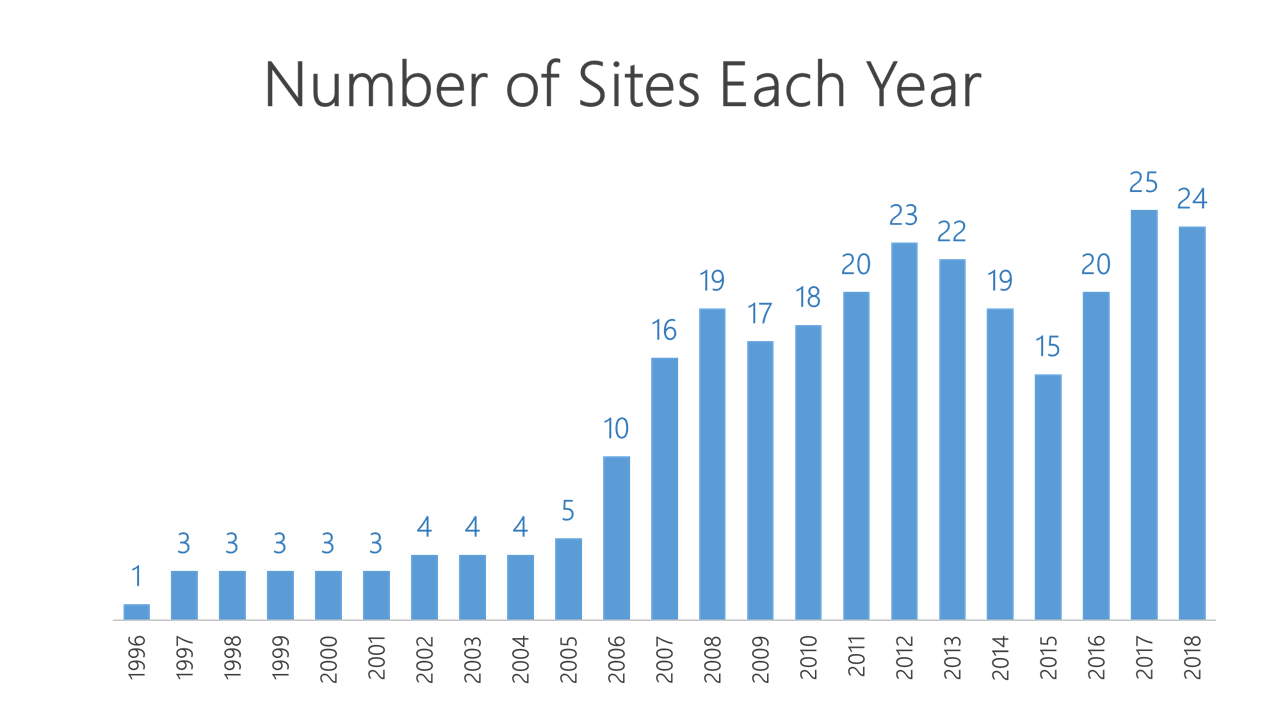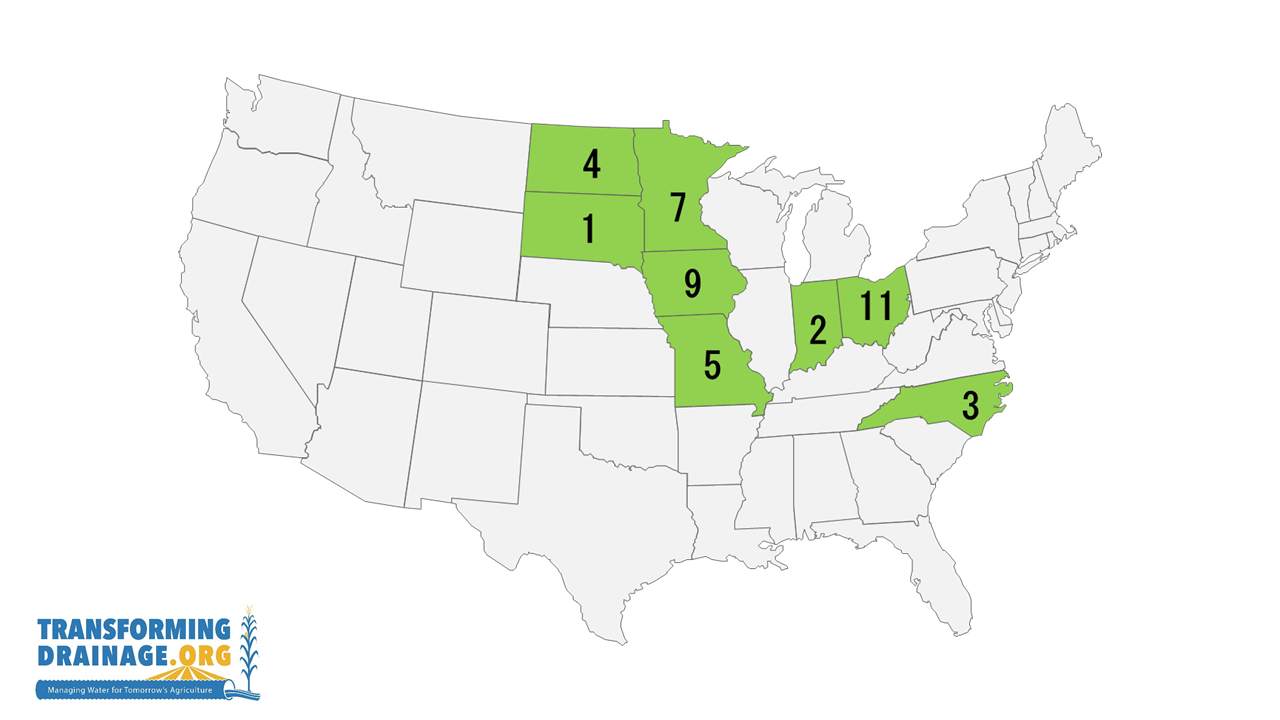 References:
Herzmann, D., L. Abendroth, and L. Bunderson. (2014). Data management approach to multidisciplinary agricultural research and syntheses. J. Soil Water Conserv., 69(6), 180A-185A. http://dx.doi.org/10.2489/jswc.69.6.180A
Abendroth, L., D. Herzmann, G. Chighladze, K. Schwaegler and L.W. Morton. (2017). Project and research management: Integrating systems, data, and people in multidisciplinary work. Technical report series: Observations and recommendations of the USDA-NIFA funded Climate and Corn-based Cropping Systems Coordinated Agricultural Project. Iowa State University, Ames, IA. Vol 5 of 5. Pub. No. CSCAP-0198-2017. https://store.extension.iastate.edu/product/15140