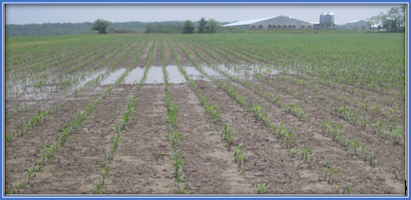 Instructor: Dr. Amy Kaleita, Iowa State University
Overview: This module provides an overview of subsurface drainage design elements including layouts, depth and spacing, and pipe diameters, and demonstrates how to calculate these variables for an example field.
After completing this module, students will be able to:
Understand the alignment of pattern drainage with field topography
Determine appropriate depth and spacing based on expert guidelines
Calculate necessary pipe diameter to accomplish recommended drainage
Step by Step Guide to Complete the Module:

This material is based upon work that is supported by the National Institute of Food and Agriculture, U.S. Department of Agriculture (award number 2018-70003-27661). Any opinions, findings, conclusions, or recommendations expressed in this publication are those of the author(s) and do not necessarily reflect the view of the U.S. Department of Agriculture.