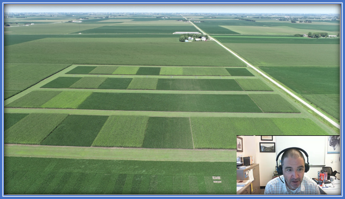 Instructor: Dr. Matt Helmers, Iowa State University
Overview: This module discusses the performance of various practices that are implemented in the field to reduce nitrogen loss. These practices include no-till, N management (rate and timing), and cover crops.
After completing this module, students will be able to:
Describe the major in-field practices to reduce nitrogen loss
Access N rate recommendations for their location and understand the benefits of following them.
Compare the N loss reduction benefits of cover crops, no-till, and nutrient management
Step by Step Guide to Complete the Module:

This material is based upon work that is supported by the National Institute of Food and Agriculture, U.S. Department of Agriculture (award number 2018-70003-27661). Any opinions, findings, conclusions, or recommendations expressed in this publication are those of the author(s) and do not necessarily reflect the view of the U.S. Department of Agriculture.