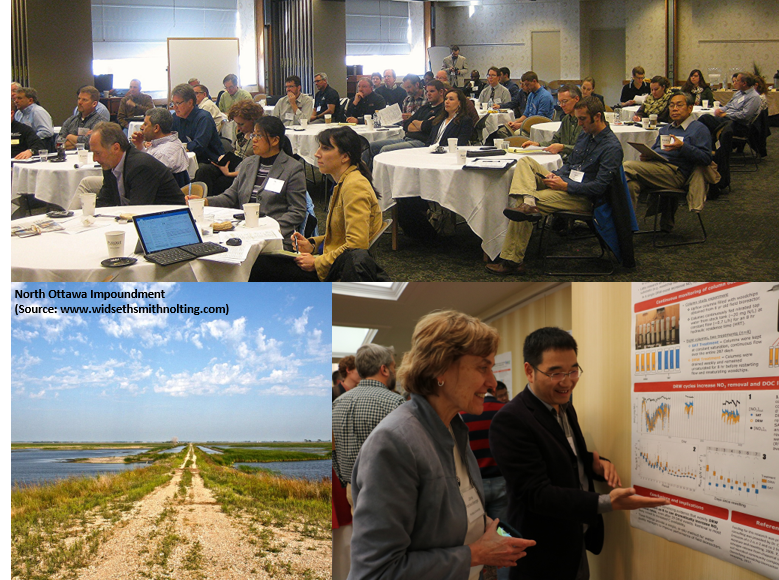 June 5-6, 2019
Courtyard by Marriott Fargo Moorhead, MN
Annual meeting of the Agricultural Drainage Management Systems (ADMS) Task Force and the North Central Extension and Research Activity - 217 (NCERA-217), Drainage Design and Management Practices to Improve Water Quality
---
Meeting Registration
Deadline: Tuesday, May 28, 2019
$145 w/Field Trip, $100 Meeting and Reception Only
Field Trip Details; Thursday, Jun. 6th, 12:00-8:00 pm
Hotel Registration
Deadline: Saturday, May 4, 2019
$99/night
NOTE: These registration links are also for the Transforming Drainage project team meeting (June 3-4) and Advisory Committee (June 4); please ignore those options if you are not involved.
---
---
The meeting will begin at 8 am Wednesday, June 5, with ADMS Task Force presentations and discussions. Lunch is included in registration. Wednesday afternoon will focus on research presentations, followed by an evening poster session and reception.
Thursday, June 6 will include presentations and discussion until noon, followed by an optional field trip. Participation in the field trip
includes boxed lunch and dinner Thursday.